High-precision electricl power measurement and analysis [AC⚡DC]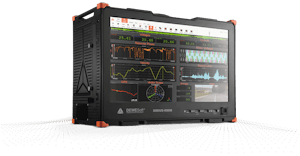 Introducing the Dewesoft Power Analyzer: not just the world's smallest and most flexible power analyzer, but also the most powerful. It seamlessly merges a versatile hardware platform with robust software features, opening up a realm of unique testing possibilities for all your electrical measurement needs.
Dewesoft Power Analyzers go beyond accurately measuring direct high-voltage and current signals. They excel in measuring a wide range of parameters, including vibration, temperature, loads, GPS/GNSS, CAN bus, XCP/CCP, video, and much more – all fully synchronized for comprehensive data insights.