High-precision power measurement and analysis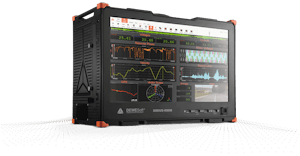 The Dewesoft Power Analyzer is not only the smallest power analyzer in the world, but it's also the most powerful one. The flexible hardware platform combined with powerful software features gives unique testing possibilities for any kind of electrical measurement.
Dewesoft power analyzers can accurately measure direct high-voltage and current signals but do not stop there. They can also measure vibration, temperature, GPS/GNSS, CAN bus, video, and many other data fully synchronized.