Structural control and health monitoring of buildings, dams, bridges, etc.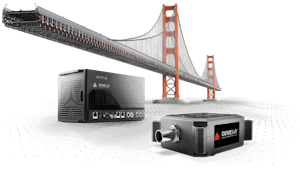 Monitor critical structures through their entire life cycle! Dewesoft structural health monitoring solutions enable you to get data from almost any kind of sensor, whether dynamic or static, within a single software interface.
Our powerful analytic tools, dashboards, and rich visualizations help you speed up the transformation of data into meaningful results. Bundled with alarm notifications and reports customized to user roles, we are strengthening decision-making, risk management, and structure safety.