Modular Data Acquisition (DAQ) System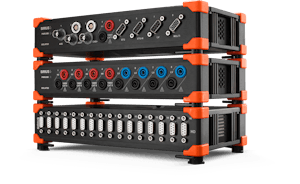 SIRIUS® modular is the world's most versatile and powerful data acquisition system. SIRIUS® provides high-end signal conditioning amplifiers for almost any signal and sensor. SIRIUS data acquisition systems are truly the latest in DAQ technology and offer high dynamic range (160 dB), galvanic isolation, etc. They are available in USB or EtherCAT® configurations.
All SIRIUS® instruments are bundled with award-winning data acquisition software and come with an industry-leading 7-year warranty.